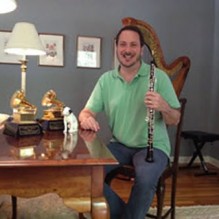 Cleveland POPS principal oboist and 4-time Grammy winner Thomas Moore featured in Sun Newspapers. Read the full story.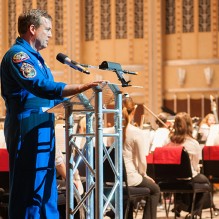 The Cleveland POPS Orchestra with conductor Carl Topilow and Cleveland-based NASA Glenn Research Center are collaborating in a music and video celebration of the remarkable spirit of exploration and discovery of the men and women of NASA. The concert titled "A Tribute to NASA" and subtitled "To Reach the Unreachable Stars," will be performed at Severance Hall […]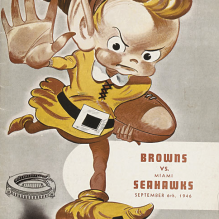 The Cleveland Pops Orchestra plays its remake of the Cleveland Browns Fight Song, September, 2011. POPS composer and arranger Paul Ferguson made the new arrangement of the 1946 fight song, along with four other versions in different musical styles. POPS Board member George Veras, President of Veras Communications, produced and directed the video.