Friday, May 24, 2019 - 8:00 pm
18TH ANNUAL "AMERICAN SALUTE"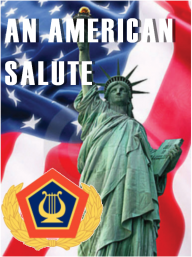 Severance Hall
Tickets: $29 to $105 216-765-7677
18TH ANNUAL "AMERICAN SALUTE" ─ Fri., May 24, 2019 ─ 8:00 p.m. ─ Severance Hall The mighty Cleveland POPS Chorus lends its impressive collective voice to Cleveland's most cherished tribute to our heroes. Military-inspired patriotic music and sing-alongs.
Buy your seats to our 18-19 season before they go on sale to the public! Available to new & past subscribers only & Save up to 50%! Or Choose 3 or more Concerts and save 10%!
Available now by subscription only, call 216-765-7677. Individual Tickets go on sale to the public Sept 1st. 2018.
Subscription Concert