Saturday, April 13, 2019 - 8:00 pm
NOW, THAT'S ITALIAN!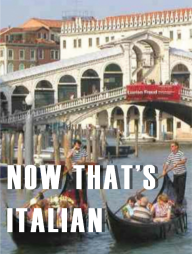 Severance Hall
Tickets: $29 to $105 216-765-7677
NOW, THAT'S ITALIAN! ─ Sat., April 13, 2019 ─ 8:00 P.M. ─ Severance Hall From pop to opera to romantic Neapolitan ballads, Italian music has topped the charts for centuries. The Cleveland Pops presents a night of popular Italian selections ─ familiar to everyone and beloved by all. Including: Come Back to Sorrento, Selections from La Boheme, La Traviata, Lucia di Lammermoor, Cinema Paradiso, The Godfather, Romeo and Juliet (A Time for Us) & More! Featuring everyone's favorite arias and songs with guest soloists,  Alyson Cambridge and John Cudia.

Subscription Concert