Saturday, March 9, 2019 - 8:00 pm
THE GREAT AMERICAN SONGBOOK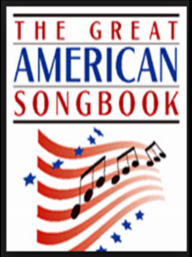 Severance Hall
Tickets: $29 to $105 216-765-7677
THE GREAT AMERICAN SONGBOOK ─ Sat., March 9, 2019 ─ 8:00 P.M. Severance Hall Imagine an evening of listening to the songs that linger in your memory, and that have become the music of your life ─ performed by the great Cleveland Pops Orchestra and sung by wonderful guest vocalists. You can enjoy that experience on March 9, 2019 at Severance Hall. Relive those wonderful memories and make them new again with Cleveland Pops.
Buy your seats to our 18-19 season before they go on sale to the public! Available to new & past subscribers only & Save up to 50%! Or Choose 3 or more Concerts and save 10%!
Available now by subscription only, call 216-765-7677. Individual Tickets go on sale to the public Sept 1st. 2018.
Subscription Concert