Friday, April 24, 2020 - 8:00 pm
The Music of Queen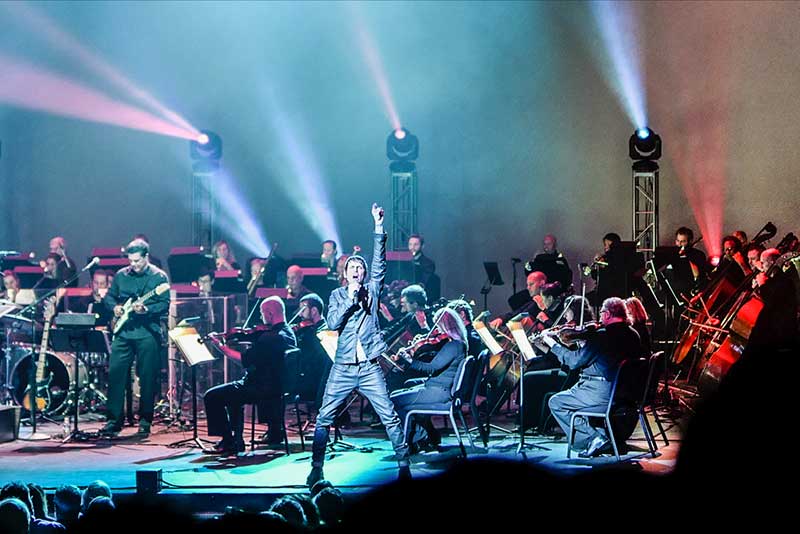 KeyBank State Theater at Playhouse Square
Tickets: from $47.50
Call: 216-241-6000
Bridging the gap between rock n' roll and classical music, The Cleveland Pops Orchestra performs The Music of Queen at the KeyBank State Theatre at Playhouse Square on Friday, April 24 at 8:00pm. The conductor/arranger, Brent Havens, takes the podium to present Windborne's The Music of Queen, a program scored to extend the listening experience of Queen's exceptional tunes. Performed by The Cleveland Pops Orchestra and amplified with a full rock band and vocals by Tony Vincent, Havens and his ensemble capture Queen's distinct sound while presenting some familiar and lots of new musical colors.
Delivering a fabulous rendition of Freddie Mercury's vocals is Tony Vincent, widely known for his appearance as a finalist on NBC's The Voice and starring on Broadway in Green Day's American Idiot, Rent and Jesus Christ Superstar. Vincent originated the role of Galileo Figaro in the rock band Queen's We Will Rock You on London's West End and has also fronted the band multiple times including an epic performance of "Bohemian Rhapsody" for Queen Elizabeth II's Golden Jubilee, with a live audience of over 1-million people surrounding Buckingham Palace and 200-million viewers globally.
The show has proven a great way to introduce rock fans to the symphony experience.
Take a sneak peak of what the evening has in store:
Special Event