Conductor Carl Topilow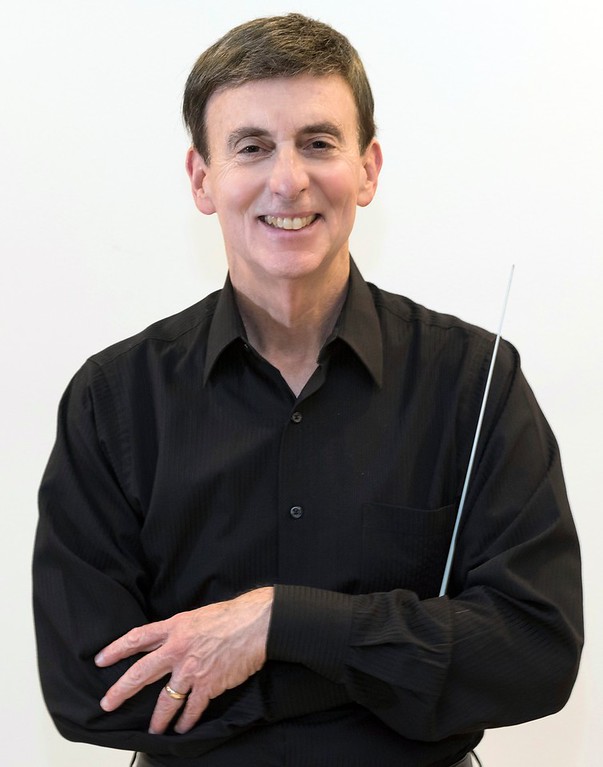 CARL TOPILOW (carl@topilow.com) is renowned worldwide for his versatility, whether he is holding a conductor's baton or his trademark red clarinet. He is a multi-talented virtuoso who equally at home in classical and popular music both as conductor and instrumentalist. Carl's pops performances blend light classical, swing, jazz, Broadway, Dixieland, and Klezmer music, usually finding occasion to include a number on his array of brightly colored clarinets. His unique approach to pops programming includes extensive audience involvement and true showmanship.
Following his long time dream of conducting his own pops orchestra, Carl founded the Cleveland Pops. The orchestra, currently in its 20th season, plays to large audiences in Severance Hall and in several other venues throughout Northeast Ohio. The Cleveland Pops Orchestra's diverse, innovative and electrifying programs have been critically acclaimed. The orchestra's first CD, entitled Music to Grow On, is an exciting collection of music for children and adults of all ages. Its second, Live at the Pops, celebrates the orchestra's 10th anniversary, and is an exciting compilation of music taken from live performances. A new CD, issued in 2016, commemorates the orchestra's 20th anniversary and includes a selection of live performances selected from concerts over a span of two decades.
Carl is also Conductor and Director of the Orchestral Program at the Cleveland Institute of Music. He recently completed in his 35th year as conductor of the CIM Orchestras, and is also head of the Masters program in orchestral conducting. Graduates of this program can be found as maestros with several leading orchestras.
Carl is about to begin his 37th season as Music Director and Conductor of the National Repertory Orchestra, a summer music festival based in beautiful Breckenridge, Colorado. Topilow is also the music director of the Firelands Symphony Orchestra located in Sandusky, Ohio. He has assisted in the training of talented young musicians and conductors for positions in symphonic orchestras in the United States and abroad.
Carl has also served as Principal Pops Conductor for the Southwest Florida Symphony Orchestra in Ft. Myers, Florida, as well as for the Toledo Symphony Orchestra.
As a guest conductor, Carl has appeared around the world with nearly 100 orchestras, in 30 states in the USA, as well as orchestras in Canada, China, Czech Republic, England, France, Germany, Italy, Korea, Mexico, Spain, Switzerland and Venezuela.
In addition to his busy conducting schedule, Carl avidly pursues his passion for performing as clarinetist. He often performs with his brother Arthur, a pianist, and the duo can be heard on three CDs, Come in from the Cold, A View from the Top, and Music of America.
Carl is a graduate of the Manhattan School of Music, with a degree in clarinet performance and a masters degree in music education. He has held conducting fellowships with the National Orchestral Association with Leon Barzin and the Aspen Music Festival with under Jorge Mester. Carl began his professional career as Exxon Arts Endowment Conductor of the Denver Symphony Orchestra.
Carl makes his home in Beachwood, Ohio, where he lives with his wife Shirley, Director of Morgenstern Dance Studio and Executive Director of the Cleveland Pops Orchestra, and his daughter Emily. Daughter Jenny, a graduate of the Cleveland Institute of Music and Carnegie Mellon University, is a member of the violin section of the Charlotte Symphony Orchestra.
Learn about the Pops & Maestro Topilow in the community and abroad on our News & Updates Page
To learn more about Carl Topilow, visit www.carltopilow.com.
Back to: Staff