Cleveland POPS Chorus
The Cleveland Pops Orchestra Chorus debuted at Severance Hall on Friday, November 2, 2012, in a concert of music by legendary song-writing teams in a performance titled "The Song Writing Giants of Broadway." Donald Rosenberg, Cleveland Plain Dealer critic, in attendance at the debut concert, wrote, "The chorus will appear regularly with the orchestra, and for this Pops audiences can be truly grateful."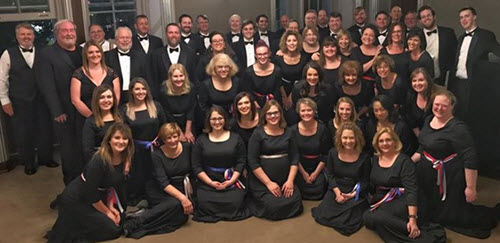 The Cleveland Pops Chorus, now in its fifth year, meets every Monday evening at Cleveland State University. Originally created to partner with Carl Topilow and the Cleveland Pops Orchestra, the chorus has performed not only the greatest of Broadway, but significant choral and orchestral literature as well. In addition to performing with the Pops Orchestra regularly, the chorus has also performed with the Cleveland Winds, the West Shore Chorale, and at other choral concerts. This is a diverse group of individuals from all over the Cleveland area with one commonality; they all love to sing and share the joy of singing with others. Our membership includes a youth minister, lawyer, business men and women, teachers and professors, and many fine music professionals and Cleveland area stage performers.
Cleveland POPS Orchestra Chorus with Director William Zurkey will be holding auditions for new members for the upcoming 2018-2019 concert season
Auditions will be held one day only – Wednesday, August 22, 2018
from 5:00 to 7:00 p.m. in room G-17 of the Music and Communications Building,
Cleveland State University, downtown campus.
The Cleveland POPS Orchestra Chorus is a membership organization that performs with Carl Topilow and the Cleveland POPS Orchestra at numerous concerts and events throughout the Orchestra's concert season. Most performances will take place at Severance Hall and Playhouse Square Center. The chorus will rehearse on most Monday evenings from September through May.
Singers (ages 18 and up) wishing to audition must have previous choral experience and demonstrate good tone quality and sight-reading skills. Applicants will be asked to prepare a solo that best demonstrates their vocal abilities.
There is a piano in the audition room, but no accompanist will be provided. If you have no accompanist, please bring a recording of your accompaniment, as well as a copy of the sheet music.
Auditions are by appointment only. To schedule an appointment, please call Gordon Petitt at 216-765-7677 or email him at glpetitt@clevelandpops.com
You must fill out the audition form and attach it to your email.
Audio Samples: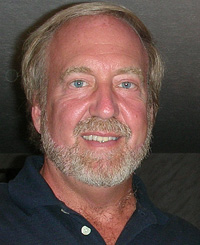 William G. Zurkey is the originator and director of the Cleveland Pops Orchestra Chorus which debuted at Severance Hall in Cleveland on November 2, 2012. In addition to his work with the Pops Chorus, he is an Adjunct Professor at Cleveland State University in the Music Education Department where he teaches musicianship courses, choral methods and choral conducting, and supervises student teachers.
Mr. Zurkey retired from public school teaching after a very successful career. The Avon Lake High School Chorale, under his direction, was chosen to perform at nine OMEA state conventions as well as district and regional conventions of MKMEA and ACDA. Mr. Zurkey has also been the Director of the Senior Honors Chorale on the Baldwin-Wallace College Conservatory of Music Outreach Program and as an adjunct Faculty of Music Education at the Oberlin College Conservatory of Music where he directed the Women's Chorale. He has also been involved in church music and currently directs the BPC Church Choir at Bay Presbyterian Church in Bay Village, Ohio.
Mr. Zurkey is a past-president of the Ohio Choral Directors Association and is active in the Past Presidents Council. He has been honored in the 113th United States Congressional Record, House of Representatives, Vol. 159, No. 85 in a speech by Ohio Representative, Marcy Kaptur. He also served on the music curriculum writing team at the Ohio Department of Education. Mr. Zurkey was also named BGSU 2013 College of Musical Arts Accomplished Graduate, and the 2013 regional Mr. Holland's Opus Award. Mr. Zurkey has also coached football for thirty years, and continues to serve as a choral clinician and festival guest conductor.
Mr. Zurkey holds a bachelor of music education degree from Bowling Green State University and a master of music degree from Cleveland State University, and has done doctoral studies at Kent State University.