2018 Jean L. Petitt Memorial Music Scholarship Co-Winner Elizabeth (Lizzy) Huang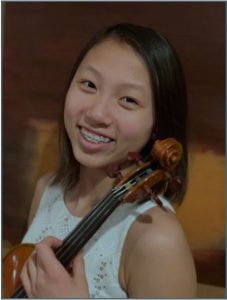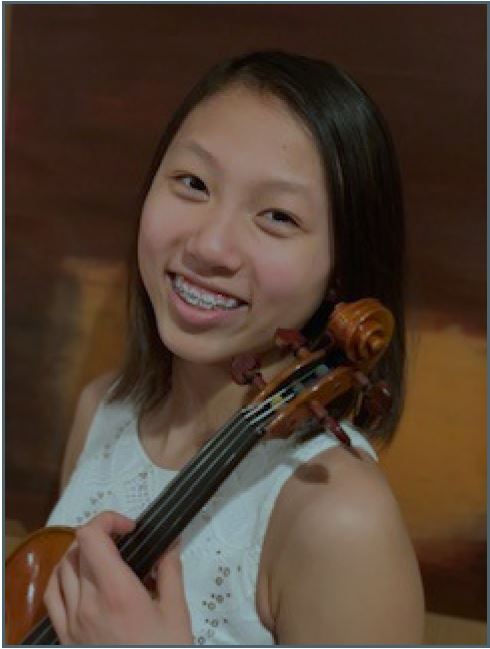 Elizabeth (Lizzy) Huang, 13, fell in love with violin at the age of 3. She started on piano instead, picking up violin later on at 5 years old. She is now under the tutelage of Dr. Olga Kaler and Mr. Wei-Fang Gu. She is enrolled in the Cleveland Institute of Music Preparatory program, where she takes theory lessons with Ms. Adeline Huss. Lizzy had master classes with Mr. Xiaofu Zhou and studied with EugeniaPoustyreva, Qing Ping, Jinjoo Cho, Alexandra Preucil, and Kimberly Meier-Sims throughout the years.
Lizzy has been a prize-winner of several competitions including the Cleveland Sigma Alpha Iota StringCompetition, and the Lakeland concerto competition after which she played as a soloist with the Lakeland Civic Orchestra. As a co- Grand Prize winner of the Cleveland Pops 2018 Jean L. Petitt Memorial Music Scholarship Competition, she is honored to be performing with the Cleveland Pops Orchestra. She will also be performing with the Suburban Symphony Orchestra later this month, as one of the winners of the Suburban Symphony Concerto Competition.
Lizzy has attended Todi International Music Festival in Todi, Italy in 2018, and opened for the music festival with the Debussy piano trio. Lizzy has been a member of the Cleveland Orchestra Youth Orchestra since 2017, and is a member of the Shaker Middle School Orchestra. Lizzy has been involved in chamber music since she was 8, first as a member of the Crazy Squirrels string quartet in the CIM chamber program and now in CAPS, the Cleveland Orchestra Youth Orchestra chamber music program.
Lizzy brings her passion for music to the community through several community outreach programs. She has played recitals at the Montefiore assisted living center, the Mandel Jewish Community Center, Judson Park retirement center, and the Music Settlement. As a part of the charity program, Lizzy won the title of the Montefiore Idol in 2015, culminating with a recital at the reward ceremony.
In addition to music, Lizzy swims for the Shaker Sharks, holding two club records and wining numerous awards for the club. Lizzy has also been involved in many extracurricular activities at Shaker, and relishes learning new things. Her favorite subjects are math and social studies, and she loves to exercise and spend time with her family.