Education & Outreach
The Cleveland Pops Orchestra entertains more than 35,000 people each year through our concert series at Severance Hall and our highly celebrated Family Holiday Matinee at Connor Palace. The Pops leads the orchestral world with an incredible portfolio of meaningful music education and community engagement programs. Individuals & Companies find great value in the important work of the Cleveland Pops through charitable contributions of targeted programs.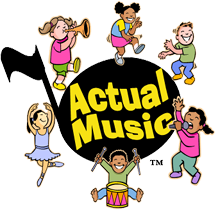 "Actual Music" is a program designed to engage children to the wonderful world of music and dance. "Actual Music" provides education, participation, listening and visual excitement to the young student. The concept is based on teaching kids through the assistance of a professional Cleveland Pops Musician! It is an all season program that can move from location to location and be at home in schools, libraries, camps and recreation centers. It includes a course for teachers, librarians or other facilitators that would like to continue the program. The students receive many take home materials to further encourage the exploration of the arts. In the world of "Virtual Computer Games" this program will help create the living beauty of enjoying the art forms through live participation. Annually, the Cleveland Pops Orchestra engaged over 1600 youth through our Actual Music Program. Learn More
Community Pop-Ups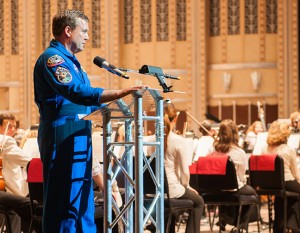 The Cleveland Pops Orchestra's Community Pop-Ups allow all members of society the opportunity to be entertained, enriched, and educated through live music presentations regardless of race, gender, age, socio-economic status, ability, or religion. Each season averages 4-6 Pop-Up events around NEO to enrich our diverse communities.
Community Events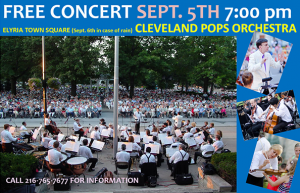 The Cleveland Pops Orchestra provides a powerful art form with timeless appeal that brings joy and spiritual renewal to all. Community vibrancy and connectedness is vital to the health of our communities and we unite people. Our desire is for all people to experience the magic of live music. Thousands of people are entertained each year at outdoor events hosted in various communities in Northeast Ohio. See our Free & Ticketed Summer Concert Schedule.
Help support our education and community programs or have your company become a sponsor and join our corporate and foundation supporters.