[raw]
[/raw]

You are cordially invited to attend this very elegant benefit for The Cleveland POPS Orchestra.
Cleveland Pops Orchestra's 20th Anniversary Celebration
Title Sponsor:

The honor of your presence is requested at this special
20th Anniversary celebration to benefit The Cleveland POPS Orchestra.
Reserve Online by August 1, 2016
For more information, please call 216-765-7677.
---
Saturday, August 20, 2016
The Hope Ballroom at Cleveland Hilton Downtown
100 Lakeside Ave. East
A Private Champagne Reception with Maestro Carl Topilow and
Shirley Morgenstern will be available to Supporting V.I.P.s and Table Sponsors
6:00 pm:
Cocktails, Hors D'oeuvres, Silent Auction
7:30 pm:
Dinner, Entertainment and Dancing to
The Cleveland POPS Orchestra
Checks, MasterCard, Visa, American Express, and Discover cards accepted for payment of auction items.
Black Tie or White Dinner Jacket Optional
---
The Cleveland Pops Orchestra is proud to announce its 20th Anniversary Celebration honorees:
Conductor and Artistic Director Carl Topilow
President and Chief Executive Officer Shirley Morgenstern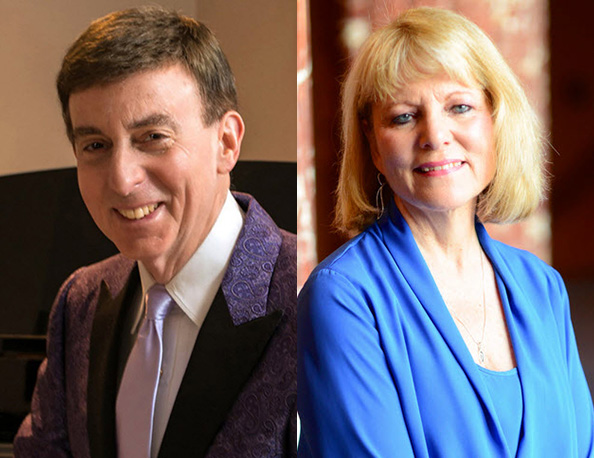 Co-founders of the Cleveland Pops Orchestra, Carl Topilow and Shirley Morgenstern, had a dream in common. The couple shared a vision of starting an orchestra devoted to the music people loved from Broadway, movies, holidays, patriotic, swing, and jazz. Carl and Shirley wanted the Cleveland community to enjoy the music that was truly American, played by an orchestra that was symphonic, rich, full, and inspiring. They began in 1993 to make their dream come true, and on October 12, 1996, The Cleveland Pops Orchestra, under the talented direction of Carl Topilow and the business leadership of Shirley Morgenstern, made their acclaimed public debut; the first in a long series of concerts over the past twenty seasons. From that first instant success to growing national recognition, Carl and Shirley have never looked back, but are always looking forward like true entrepreneurs to each new venture, saying: "This could be the start of something big!"
Then music critic for The Plain Dealer, Don Rosenberg, proclaimed of Cleveland Pops' public debut on October 12, 1996: "The Cleveland Pops Orchestra is here at last! … Indeed! And we are all the better for it."
---
Commemorative Program
Company advertisements, messages or personally written congratulatory notes to Carl and Shirley are invited for inclusion in this keepsake treasure. For pricing information or to make your ad reservation, download the 20th Anniversary Celebration Commemorative Program Book information, fill it out and return it to the Cleveland POPS by August 1, 2016.
---
Online Reservations
[raw]