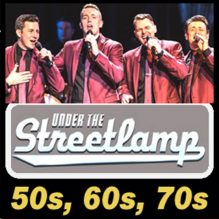 Due to unforeseen circumstances the next two concert programs have been swapped.
Under The Streetlamp: Music of the 50's,60's and 70's is now Saturday, February 3rd 2018
Leonard Bernstein and Jerome Robbins A Centennial Celebration is now Friday, March 2nd 2018.
Your tickets & parking passes are still valid for each concert date. Please bring the tickets that correspond with the concert date not the guest artist.
If you have any questions or concerns, please call Alisa from 10am-3pm at 216-765-7677.
See you at the pops!